1
« on: July 31, 2015, 11:59:51 PM »
K'nossos, a Point n' Click Adventure Title by Svarun Games
K'nossos, by Svarun Games. Front Cover
ABOUT US
Svarun Games is an independent group of dedicated individuals committed to creating contemporary 2D adventure game titles in the vein of the most well-known classics of the genre. We tend to view the computer games more as an art form than a form of entertainment, more as a labor of love than the means of earning money. We concentrate on creating atmosphere, immersion and quality storytelling.
Our greatest success so far is the completion of the prologue of our first game title - Vsevolod. Contrary to some rumors, the project is, due to immense problems it presented to our small team at the moment, merely put on hold - we plan to tackle the issue immediately upon completion of K'nossos. Prologue of the game may be downloaded here:
http://vsevolod.svarungames.com/Vsevolod-Prologue.zip
ABOUT PROJECT
K'nossos is an independent game development endeavor run by Nikola Pacek-Vetnic, the head of Svarun Games, and Nico Blanke, previously of Apeiron Studios engaged in the fan sequel to the cult classic "Day of the Tentacle" (you may find the project
here
). With this project we are aiming at creating a contemporary 2D Point n' Click adventure game with strong emphasis on unique atmosphere, immersing puzzles and gripping storyline.
K'nossos emerged as a result of a collision of several fairly diverse streams of thought. Initially, we were inspired by the old-school adventure games, namely those whose mechanics are based on exploration, dialogue, item handling and object manipulation. Artistically, we wanted to set this game in a hand painted world best described as the marriage of art of Vasily Kandinsky and third dimension. Lonely, unsettling, and at times outright bizarre atmosphere of titles such as Kentucky Route Zero was also desirable. Finally, our favorite sci-fi reads like Dune, Chronicles of Amber, A Stranger in a Strange Land, etc. influenced the storyline which provided the kinetic energy needed to set our hero in motion.
Planet Bronea, Outer K'nossos, Access Islands (Promo Image)
Even though the project has set out as a labor of love, we hope to move it into commercial arena as soon as possible. Our hopes are naturally directed at one or other form of crowd funding. However, as such an enterprise requires a substantial following, we are still biding our time before moving onto next phase of our plan. When that moment comes - you will naturally be the first to know.
Given the capabilities of the engine we are using, we are planning to release the game on Windows, OSX and Linux. iOS and Android versions are in consideration.
Even though it is never easy to set any dates to a project such as this one, on the grounds of us being that much engaged with it as we are, we dare give it a try: January 2016 is when we expect to see all the graphical assets complete. Naturally, programming will follow suit and the rest of the project (dialogues, music, SFX) are not considered problematic.
Space Exploration Vessel, Central Hub, Cryo Deck (In-Game Screenshot)
GAMEPLAY
Being a release in the vein of classical adventure games, K'nossos will play much like most of the other titles in the genre. The character, viewed from 3rd person, will traverse the locations presented in side-view.
Left mouse click will be used generally for moving and various interactions (talking, picking up, using, and so on), while the Right mouse click will generally be used for fetching details regarding various items within game world or inventory.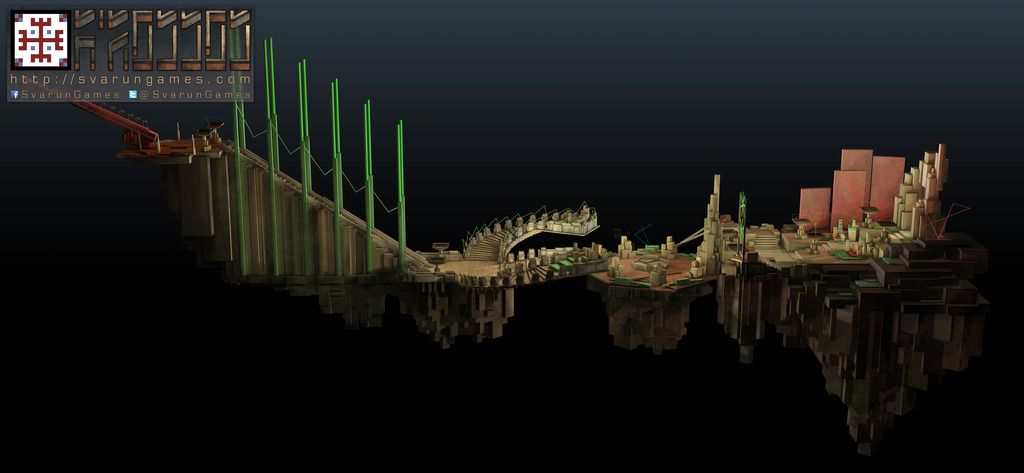 Planet Bronea, Outer K'nossos, The N-Room (In-Game Screenshot)
The game will feature a classic inventory and an in-game journal, filled out automatically following the important discoveries made by the player.
Player character will at all times be followed by an Orb which, besides being an important plot element, is also a unique gameplay device. Player will have four of Orb's abilities at his/her disposal: Heat, Melt, Weld and Cut.
Finally, game also features special zoom areas and mini-games tightly connected to the setting of the location in question.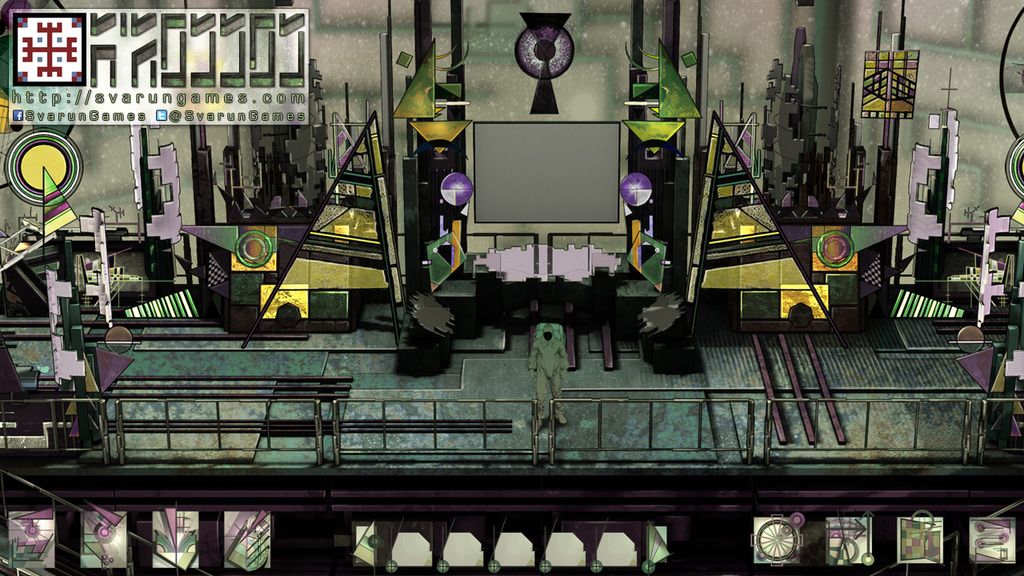 Space Exploration Vessel, Central Hub, Bridge Deck (In-Game Screenshot)
FEATURES
The game features:
• unique art style
• 3D pre-rendered and subsequently hand painted backgrounds
• locations presented in extremely high resolution (3400x1700, and more)
• 3D pre-rendered characters
• classical Point n' Click adventure gameplay
• an interesting and immersive storyline
• tons and tons of dialogues and other lines of text
• a cross-genre soundtrack that mixes electronic and classical resources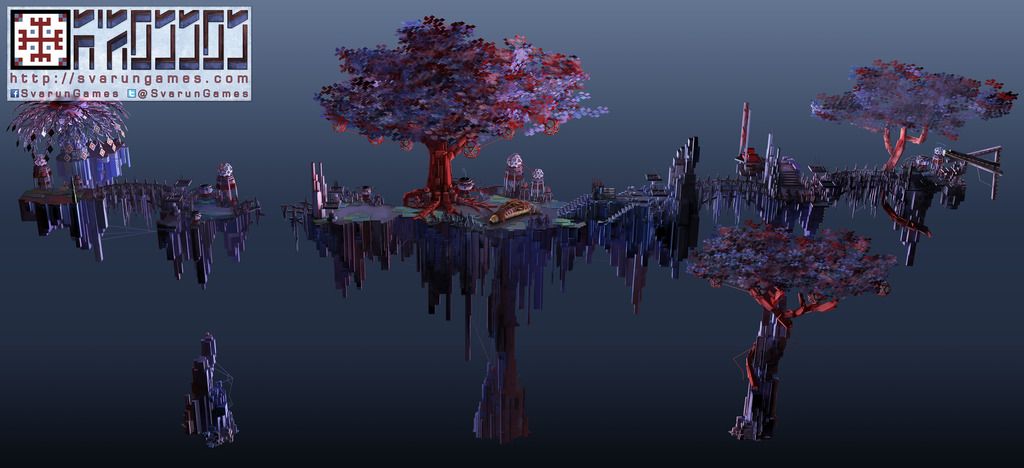 Planet Bronea, Outer K'nossos, Access Islands (In-Game Screenshot)
ENGINE
For our game we have chosen the WME Lite engine. In the words of its author, WME Lite "is a fork of the original Wintermute Engine 1.x. The code has been modified to be easily portable to other platforms."
The engine, alongside the accompanying documentation, may be freely downloaded at:
http://res.dead-code.org/doku.php/wmelite:start
IS THERE A WAY A PERSON COULD HELP YOU OUT?
Yes. We are of course in need of certain professions more than others, but in general we would like to hear what each and every one of you has to say and offer. Please write to
nikola.pacek.vetnic@gmail.com

K'nossos I, Entrance. Work in Progress
In order to stay most up-to-date, please visit our social media outlets at: