1
« on: January 10, 2018, 01:27:15 PM »
After a... rather long development cycle, I am pleased to announce that our game is finally released and ready for public consumption!
Captain Disaster takes a job delivering a package from Acturus-1 to Proboscis Major - not realising that he is actually transporting something that will put the entire galaxy in danger! Though just getting the package in the first place is quite a challenge in itself...

Our intrepid nitwit investigates interesting peculiar people, puzzling places and panicky problems along the way to saving the day, once he finally realises that something is wrong. Expect lots of laughs and head-scratching dilemmas before you reach the shocking conclusion and find out what all this "Million Stomping Boots" business is actually about!



Game Details:



- Classic point-and-click adventure gaming action with a few new twists
- Retro 320x200 resolution graphics
- Fully voiced
- Epic music score
- Plenty of puzzles
- Plenty of adventure
- Plenty of comedy

This game has been a labour of love by 2 devs (CaptainD and TheBitPriest) - who should know better, but just can't help loving the genre - with help from multiple other people over time. We were inspired by the classic adventure games produced by Lucasfilm Games and Sierra, and believe we have created something that will hopefully, like those games, stand the test of time.


Screenshots: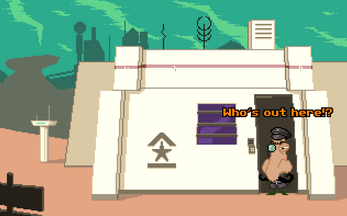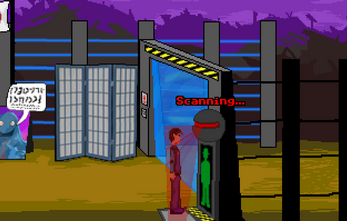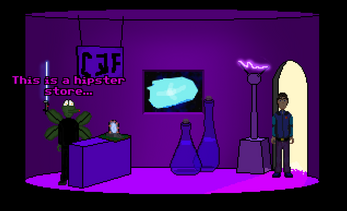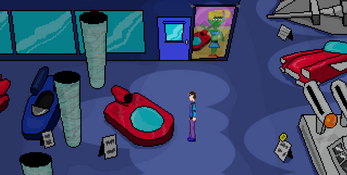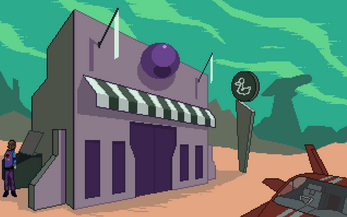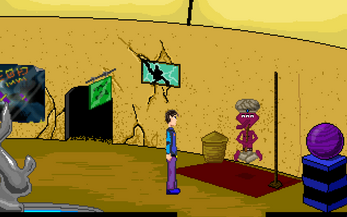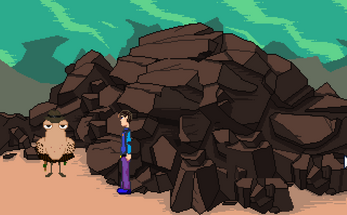 What players have said:

"An hilarious and fun to play spacefaring adventure, full of clever ideas and puzzles of all sorts: something hard to achieve in a full length game! In Captain Disaster's universe there is much to see, and the flavored Brummie coating makes it even more shiny!"

"A fun successor to games like Space Quest with references and jokes aplenty and a lighthearted atmosphere that doesn't take itself seriously in the slightest. Had a lot of fun figuring out the puzzles and meeting all the bizarre characters."

"If you have a fondness for planet-hopping sci-fi TV shows and movies of yesteryear, and you also like the idea of guiding a bumbling buffoon through a comedy of errors in deep space, give this game a try."

"A great game polished to a brilliant sheen over many years of development. Instant adventure game classic!"
The game is currently only available from Itch.io , but more stores will be added over time.